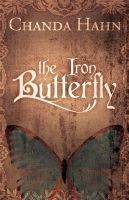 Imprisoned, starved and left with no memories, Thalia awakens to find herself at the mercy of an evil cult known as the Septori. Their leader has chosen Thalia as the test subject for a torture device of untold power, designed to change and twist her into something that is neither human nor Denai.Escaping, Thalia finds an unwilling warrior to protect her and an unlikely DeImprisoned, starved and left with no memories, Thalia awakens to find herself at the mercy of an evil cult known as the Septori. Their leader has chosen Thalia as the test subject for a torture device of untold power, designed to change and twist her into something that is neither human nor Denai.Escaping, Thalia finds an unwilling warrior to protect her and an unlikely Denai to befriend her. After finding a home at the Citadel as a servant, Thalia's worst nightmare comes to life and she begins to show signs of power. Scared and unable to control her gifts, she tries to hide her past to fit in among the Denai. But the Septori want their latest test subject back and will stop at nothing to retrieve her, dead or alive....
| | | |
| --- | --- | --- |
| Title | : | The Iron Butterfly |
| Author | : | |
| Rating | : | |
| ISBN | : | 13510491 |
| Format Type | : | Kindle Edition |
| Number of Pages | : | 265 Pages |
| Status | : | Available For Download |
| Last checked | : | 21 Minutes ago! |
---
The Iron Butterfly Reviews
My first impression of the book was a feeling that I was accidentally reading the second book of a series. I felt like everything in the book's world was unexplained, especially the Denai. Although they were mentioned quite frequently, it wasn't until about halfway through the book where it was explained "they're magic users"--and this wasn't some secret; it was something everyone (but the reader) knew. Even after finishing the book, I'm still confused about their exact nature. I'm sure the truth will be a big reveal in the future, but I shouldn't have been lost on what all the characters and world already know/think. For instance, Thalia often mentions that they look different, but never explains how (except they're prettier than normal). How are they prettier? How are pretty humans and Denai distinguished? How are they not considered human? Are they a different race? A different species (like an elf in other fantasy novels)? There were many other aspects of the book's world that were also unexplained, especially in terms of local and worldwide politics.My other issue with the storytelling was a problem of integration. When it becomes important for Thalia to be near a stable, this is introduced as "Oh, btw, for the past month I had been going to the stable a lot. I know I haven't mentioned it before, but it was totally a huge part of my life so me going there now isn't strange!" Repetition was also an issue, such as stating "I didn't tell anyone about X because of Y" in one paragraph, then in the next stating something like "...and Joss was surprised because I hadn't mentioned it to him because I hadn't mentioned it to anyone because of Y." I felt like one more draft could have cut down and better integrated things in the story so events felt smoother and more organic.I found the love interest, Joss, to be rather personality-less. I felt like Thalia was just latching on to the first male her age she sees after escaping, and for a while I really thought he would only serve as a lesson about that. I agree with Thalia that Kael seemed unstable, but at least from the first scene with him I could discern a personality- he's the type of person who is very confident and won't let the impossible stop him. I could describe the personality of most of the teachers better than I could Joss'. Although there were a lot of negatives, I will say there were some well done parts. I found the account of the assassination game very exciting and fun and I wish more of the story could have been written like it.

I have to disagree with the high goodreads ratings here - I put this book down after the first few chapters.Orgy of self-indulgent "told-not-shown" I-want-to-be-this-character-ness? This. This isn't to say the angsty statistically-defying rate of co-incidence (Mercedes Lackey, I'm looking at you!) isn't new to the Young Adult genre but the difference is in the way the story is unfolded. What ML does very well is build empathy and flesh out her characters/surroundings very quickly, and simply. All the foundations were here in this book, but not used as well as they could have been in my opinion.The opening of this book reminded me greatly of Dragon Blood (Patricia Brigg, Book #2 of Hurog duology - http://www.goodreads.com/book/show/28...), a MUCH better book in my opinion. Reason? Because the author builds empathy for the character rather than just listing off what the character felt and why. The premise of the story sounded interesting, but the author lost me early because of the high-handed writing style. A bit more skillful subtlety could go a long way to improve this story.

Read more of my reviews at My Full BookshelfI love, love, love, loved this book. Plus one more love for emphasis. Chanda Hahn is such an amazing author! I purposely refused to read any of the reviews so that they wouldn't bias me while I was reading, and I think this helped me enjoy it even more than usual. I have been wanting a book that I can fangirl about for a while now. This one fits the bill. So...just let me gush about Kael for a sec. And I am sorry that this isn't a proper review. I just...the amazingness has stunned me.HE'S SO MYSTERIOUS!! Oh my goodness, I think he may even be better than Jared from Unenchanted (same author) You just want to read more about him. And then there's Joss, who is the sweet and kind nice guy. (Therefore, I think Kael's going to be the guy Thalia ends up with, even though they currently have a love/hate, but mostly hate, relationship right now. They'll get together. Eventually.:D But back to Joss.) He's so sweet! Now, Thalia. I thought she was a pretty cool character. She was able to overcome the torture the Septori put her through, and go from being a scared and meek victim to a pretty kick-butt heroine, in my humble opinion. I can see some people thinking that she wasn't strong enough, but my reply would be to think about how you would act if you were getting tortured by an evil cult, and all your memories were gone so you had no idea who you were. (Speaking of which...THAT ENDING! AHHHH!) So, I DO think she was a pretty strong heroine.And Faraway! I can't leave him out of this review. I loved him! I can't say anything else, though, without giving away major spoiilers.There were a few grammar mistakes in here, but they weren't too bad. Anyone who couldn't stand Unenchanted because of the spelling errors shouldn't be afraid to try out this book. This was so good. I cannot wait to get my hands on The Steele Wolf!

Interesting premise, but the book didn't feel like a complete book, more like an introduction to the main characters and the world. There is no lead up to any kind of climax, just the Thalia and everyone else living out their lives out with some splashes of excitement thrown in once in a while.Also, the writing wasn't the greatest...especially in the beginning and middle of the book. I often mentally cringed at some of the author's descriptions and her portrayal of the characters, especially Thalia, who had what I thought were some pretty odd lines for the situation she was in. This book could use some heavy editing.The romance also felt very haphazard--whatever is between Thalia and Joss happens almost without warning. Sure, she's attracted to him when she meets him for the first time, but that's the nature of the Denai. I'm not sure how this should lead to the mutual attraction they feel for each other without much interaction (at least not that the reader knows about) in-between.[spoiler]I'm almost positive this story is going to end up with a love triangle with Kael and Joss fighting for Thalia's affections. Not sure what's up with Kael's situation, but he almost felt like an Edward with the number of times he told Thalia that she's better off if she hates him and stays away from him. That trick is getting old, and as that was the entire side of Kael the readers got to see, he came off as a very one-sided character (not that the other main characters were much better).[/spoiler]If you can get past the cringe-inducing writing and the flat characters, the story is interesting, but read this at your own risk! I'll be looking out for the next book as I want to have some questions answered instead of being left with a huge pile of questions.

The only reason I'm continuing this trilogy is because of Faraway, and Kael. That's all. I hate everybody else.

1.5 Stars (Only tacking on the .5 because I really liked Kael, for those 40 pages he was actually in the book)Definitely underwhelmed! For this having a 4.2 rating, I went in with pretty high expectations, but this book was a disaster. The world building is horrible, the author doesn't explain anything, I still don't even really understand what a denai is after finishing this book. The MC is absolutely pathetic. I recall that she stomps her foot a few times when she doesn't get her way, and throws the blame oneveryone except herself. No wonder Kael is pissed at her all the time. Nothing happens in this book at all, except that the MC whines about her life for 200 pages, and nearly gets her ass killed four times. And the romance! Don't get me started! Thalia knows Joss for a DAY, and suddenly they're supposedly the best of friends? Even though Thalia was passed out for 2/3 of that first day they knew each other! Yeah, that just screams best friend right there! And for her to be jealous about Joss and other girls after barely knowing him is downright ridiculous! The only thing I liked in this book was Kael, and even he's not enough to keep me going on to book two. Only recommended if you're into extremely light, no world building, same recycled YA fantasy plot, then you might find this entertaining.

When I first found this book I was intrigued by the premise of it and since it was 99 cents I thought what the heck. I am oh so glad I bought this book. The world that Chanda Hahn created was so great. I loved the storyline of The Iron Butterfly as well as the cast of characters, Thalia was a strong protagonist who didnt let the horrors of her past overcome her. I loved her strength and her determination as well as her relationship with Faraway. The writing was captivating and really drew me in. Sure there are some spelling and grammatical errors but hey who are we to judge? This is a self-published book, if the author accidently made some mistakes who cares?? Anyway, I think its a shame that this book isn't more popular. It has everything that I could want in a book; a page-turning plot, lovable characters, a cool ass-kicking training game, a strong heroine and a talking horse all for the low price of 99 cents. So if you're on this page contemplating whether or not to purchase this book, DO IT! This book is fantastic and I doubt you'll regret it. :) Eagerly awaiting the next book in the series.

This is the second book that I have read by Chanda Hahn, the first being UnEnchanted. Hahn is a gifted storyteller with a complete lack of pretense in her writing. And it's that same straightforward style that has kept me on the fence as I read each of her books--everything seems so simple--but her wit, neat plots, and endings win me over.The Iron Butterfly is the first book in the Iron Butterfly epic fantasy series. The story moves forward from the first page. With its abundance of traditional fantasy elements, I worried I might get bored, but Hahn keeps it fresh and inventive. But what bumped it up to five stars, for me, was the end. That last chapter ties the entire book up like a length of string being pulled around a burlap sack, hiding the gold inside. From the first page, Thalia's temperament, personality, survival, and choices make sense. It's really lovely.And it seems...the second book in the series, The Steele Wolf has just been realeased...

I don't know why I thought this was a steam punk book/ title maybe? But I'm so not that into steam punk, so I put off reading it, even though I loved her unenchanted series. So cute, so funny, totally tween friendly. The kind of books your face hurts after reading for a long stretch because u have been grinning like a fool the whole time u read it. This book was exactly the same. Why did I not read it sooner?? The protagonist is a mess. She smarts off, then freaks out, clams up, is scared spitless, backbones' up, tries to win- then looses. Gets up again. Blushes, messes up, feels pride, shame, giggles with her girl friends. All in the most believable human way. Not this tough girl I'm so bad ass or emo everybody hates me but I'm still going to sacrifice myself to save the world crap in every other YA book out there. I especially like when she is having a tiffy, or being mean and knows it, acknowledged it internally, does it anyway, and then feels crap about it later. Yep- me too.

I have struggled to bond with this book. I love the idea of it but the characters seem too stiff and the decisions don't make logical sense to me within that world, leading me to have too many "huh?" moments.Perhaps one day I will get back to it as I have gone halfway through but I have stopped enjoying the read. But I haven't given up hope.Edit:I finished this and Thalia is beyond basket case and I cannot really understand her.

After stumbling upon and adoring Chanda Hahn's UnEnchanted in January, I have been waiting to read more of her work. I didn't think I could like anything as much UnEnchanted but let me tell you…The Iron Butterfly is a book that will quickly become one of your favorites!Thalia is a strong and wonderful heroine. There are times where she seems weak and defeated, but her strength lies in her ability to overcome. Even when she's her weakest…she's strong. Thalia is a survivor. She may not see it or believe it, but she is.Along the way, Thalia develops wonderful relationships and deep friendships. Nothing was instant. The strong foundations of her relationships helped her become the survivor she was meant to be.Throughout The Iron Butterfly Thalia still has no idea who she really is or where she comes from. She only knows the Septori held her prisoner and used her as a test subject for something evil and sinister. She has so many questions with no answers. For every obstacle she overcomes, Thalia is held back because she only knows herself as a prisoner of the Septori and a guest of the Denai. Her unlikely friendship with a powerful and determined Denai, Joss, develops into something so much more. Thalia wants to give him her heart but knows that doing so wouldn't be fair to him until she knows exactly who she is. Thalia and Joss share a deep bond and have very sweet and honest moments. These moments will give readers hope for both Joss and Thalia's future…whether together or apart.There's one particular character that seems to prefer Joss and Thalia be apart. Kael is a SwordBrother and the man that rescues Thalia at every turn. Kael and Thalia prove throughout The Iron Butterfly that there is a fine line between love and hate. What kind of love? I have no idea but something is there. Their encounters are so beautifully described, readers will be able to feel the tension and emotion below the surfaces of both Thalia and Kael.The ending leaves readers wanting to know more. Needing to know more. I'm a sucker for a happy ending…it gives me hope. Chanda Hahn says "Not all fairy tales have happily ever afters. Some just have afters." In the case of The Iron Butterfly series, I really hope a happily ever after is in store.Chanda Hahn is a force to be reckoned with. She created a world so exciting supported by characters that are beautifully developed and deep. You'll be completely immersed in Thalia's journey and with every turn, you'll grow to love The Iron Butterfly and the beginning of Chanda Hahn's riveting new series.Chanda Hahn is a refreshing and wonderful addition to the literary world. I believe in her voice. I believe in her writing. I believe she can and will change books. Most importantly, I believe in her and you will too!

This book starts off incredibly slow. You don't even really get to know the main character, Thalia, until around chapter three or four. After that, the story picks up the pace. If you're one of those people who needs a bit of closure, this probably isn't the book for you. More questions get brought up than they get answered. By the end, you're left trying to figure out what exactly is going on.You don't really get to know anyone in this book. You're introduced to characters, but very little about their motives or histories are explained. The main character has amnesia. Joss is just thrown into the story, without much of an introduction. Are his parents still alive? They're never mentioned. He travels with his godfather. Come to think of it, I'm pretty sure Darren is the most fully formed character in this book. And he's only there for all of two and a half chapters.You've got a few more side characters in the Citadel staff and the Adepts. The only other student ever named is...you know, I can't even remember her name. Starts with an S. Cirrus' niece. The mean one. Her.Faraway was interesting. I thought it was cute how he got his name, and it actually fit him rather well. I was very glad he wasn't named Cinnamon, or Snow, or some other stereotypical fantasy horse name. He was a rather well-written character. It says something about this book that the best written characters are barely there at all...and a horse.Kael was just confusing. He's clearly an assassin-type character, which instantly makes me like him...but nothing about him gets explained. At all. He's one of those parts of the book where you're just left with more questions than you started with. That was incredibly frustrating. I really, really wanted to like him as a character...but I wasn't given a chance to learn anything about him.The strange love...rectangle?...between Thalia, Joss, Kael, and Garit was obnoxious. It's annoying when writers do that. It does not add romance or suspense to the story in any way. We know what will happen. Lord, it's Vampire Dairies all over again.For all my complaints, it really wasn't such a bad book. Just a bit frustrating. The next book is already out, so I guess I'll get around to reading it. Who knows? Maybe the next one will actually answer some questions.

I just cannot understand why this book has such a high rating... The main character is extremely frustrating and kind of dense. She was subjected to torture on some kind if device, for some unknown reason. She doesn't know who she was or where she came from. She manages to just barely escape and yet...she is not traumatized in the least. In fact, the first thought she has after her escape, is that her rescuer is inhumanly handsome. She has no depth whatsoever, she reminds me of a certain sparkly vampires belle.I've read books by this author before and I did enjoy them. I don't think I can handle reading the next in this series though. If you like a smart and strong female character, this book is not for you...

Interesting and intriguing.Though there are a handful of grammatical errors throughout, they are nothing heinous and the read is worth it.Though the Denai are a little harder to relate to, being as perfect as they are, Thalia is perfectly imperfect enough to root for and continue reading in a quest to find the answers she needs. Recommended by me.

Review originally posted on Your Average Bibliophile.Mini rant because I can't believe how many stars this novel is getting. Tortured and beaten, Thalia is a test subject to horrendous experiments of the leader of the Septori – the Raven. When she finally escapes with the help of a warrior named Kael, Thalia realizes that the Raven changed more of her than she thought. She is no longer human. Struggling to control this new dark power, Thalia finds herself working as a servant at the Citadel, the home place for a magical race, the Denai. But the Septori want their favorite test subject back, and even the SwordBrother, the strongest warrior in the land, is struggling to keep her safe.The Iron Butterfly right now tops the 100 Free Amazon Kindle list right now. To be completely honest, I have no idea why. It wasn't that great. The whole novel was littered with grammar and punctuation errors, and the heroine was as annoying as hell. There wasn't that much romance – anything with substance, anyway. And the whole plot in general was kind of cliché.Let me dissect this a bit further. We find out in the first chapter of the novel that the heroine – Thalia – is being tortured on a device by this man called the Raven. He injects her with a bunch of liquids, changing her. It is eluded that she is tortured on a device that looks like an iron butterfly, so I'm going to take a huge stab in the dark here and assume that's where the title comes from. Maybe it's the sadist in me that hides in the dark corners of my soul, but that sounds intriguing. Horrible – but it begs for certain questions to arise. Why is she being tortured? Who are these Septori? Was she chosen? And Thalia cannot remember her life before this hellhole, so that makes me even more curious. Fortunately for her, this only spans for a chapter or two at most. Kael, a new prisoner, saves her by outwitting the Septori.Kael is probably the most interesting character of the novel, and I'll give him half a star. He's the typical, angst-ridden, "stay away from me" boy we see in young adult novels, but we never learn who he really is. Why was he there the same time as her in the prison? Why does he hate Thalia so much? We see him later in the novel, and the same questions arise. The only reason people might even move on to the second novel is because they want to know who this guy is. Oh, and there is some chemistry between Thalia and him. The romance in this novel is sort of a joke. Thalia really likes Joss, this Denai who brought her to the Citadel. (He's underdeveloped as a character, don't get too excited.) She hates Kael, but like I said, they have a weird connection. I suppose I should do a quick review of Thalia's character. I liked her name. That's it. She's super frustrating. People are after her, and for the most part, she worries only about the golden boy she has a crush on – Joss – and the mean girl in this magical place called the Citadel. Personally, I'd be a little bit more aware of the big picture if I had no memory besides for my torture and superpowers. And Thalia decides she wants to "live her life" and have no bodyguards. Like really. She is just begging to be killed. Her character is screwy.Plot was very cut and dry, not much going on except near death experiences to Thalia and her worrying about school. She gets promoted from servant to student when her powers are more revealed if you're getting confused. At one point, the leaders of the Citadel decide to hold a "training game" with Thalia as bait. This is ridiculous and such a lazy plot twist. Thalia was just recently tortured, and they want her to act the victim as practice? What happens during the game isn't much of a surprise.The dialogue is unbelievable, the characters are very stereotypical and unbelievable in Thalia's case, and the plot is rather dull. I'd recommend getting your quick YA novel fix elsewhere. If the price tag of the Kindle store ("free") is way too tempting, don't say I didn't warn you.

I couldn't stop reading. From the first page, this book grabs you and doesn't let up until the end. The center character is Thalia. When the book starts we find her imprisoned by the evil Raven and his monk-like assistants the Septori. She has been beaten, experimented on and tortured and is nearly dead. She has no memory of anything that has occurred in her life before she was brought to the prison. Follow Thalia as she escapes and slowly realizes her true potential throughout the book. Chanda hasn't disappointed us with this offering. It has everything you could possibly want in a fantasy book (suspense, lots of action, a truly evil character, heroes, and magic). A well written book with good imagery and a writing stile really that flows. Can't wait to start the next book in the series.

This started out pretty good, but around the 23% mark it just went downhill for me and wasn't able to recover.6 out of 10

Actual Rating- 3.5Big Thank you to my Goodreads friend Priscila who recommended this to me! This book for the most part was pretty great, there were some bits where i cringed and thought that could have been done better. However, like i mentioned above, it was pretty great to read. The plot goes a little something like this: Thalia doesn't know who she is or where she came from. One thing she does know,She's going to die. Not by illness, though that could happen. Not by a natural disaster. No, Thalia knows that she will die in the torture chamber of the Septori."Down in this hell, silence was more than golden; it was the difference between life and death."Whatever experiments they are doing is slowly killing her...or is it? Agony is what she feels everyday. Red is the colour she wear because of the blood stains on her tunic. Thalia knows she will die, that is, until another captive arrives. She believes him to be a Denai- those with powers, but this man is something altogether brilliant.A blue eyed warrior. Thalia is rescued by him and lands in the arms of a green eyed boy who heals her wounds.The Septori do not lose. The raven is after her. Even with the Denai protecting her, Thalia knows, she will never be safe. "Thalia, if you don't want to be the prey anymore, then you can only do one thing. Become the hunter."Okay this book was a great Amazon freebie and as a starter for a new series, it definitely held my interest! There are many cliche bits and some of the conversation where i was like: "where the heck did that come from?" or "how did she assume that?!" But otherwise, i didn't mind. I LOVE KAEL. I'm sorry Joss. You're great and everything but i have a thing for blue-eyed hotties who are great at wielding daggers i may need help after admitting that"Thalia, I already said: You should hate me. It's safer."There is a love triangle that could potentially bud into a love square. So some moments had me face-palming, while others had me absolutely excited. There is action in here too. I mean let's face it, there are assassins after her all the time. I will admit to some parts confusing me and seeming a bit unrealistic...well, as realist as you can get in a fantasy. but other than that, give me the second book! Side note- that ending came out of nowhere! Thanks again Priscila! I like your recommendations! stay wonderful! -The Book Heraldtweet me @thebookherald

As soon as I started reading this book I began to get feelings that I had heard this story before. Maybe I read it before and forgot to mark it as read? I couldn't remember so I read on. Chapters later it was more and more familiar, but i started thinking of Yelena instead of Thalia. Then it hit me...Magic Study, by Maria V Snyder! I loved that booked :) So I thought to myself, it could just be a coincidence, some of the general ideas might be the same. It had been a few years since I read the Study Series so I could be remembering incorrectly. Nope. Its almost as if this book was came about after someone read Magic Study and said "Hey, I like that world/concept! Let me write about it". But it's not as good as the original. At all.Some comparisons:Thalia escaped a vile torturer of humans named Raven who tried to by nefarious ways to make humans magical.Yelena escaped a vile torturer named Mogkan who is capturing young girls to steal magicThalia has no memories of her pastYelena has no memories of her pastThalia goes to the Citadel, a place to learn from the adepts who are the high 'magicians' that teach and protect budding magicians in a school like environment where they are treated as special people and have servants and such.Thalia goes to the Citadel, a place to learn from the high magicians that teach and protect budding magicians in a school like environment where they are treated as special people and have servants and such.Thalia has powers that emerge for the first time by seeing others memories.Yelenas powers start as telepathyThalia's powers are not quite normal so she's specialYelena's poweres are not quite normal so she's specialThalia's torturer is hunting for herYelena's torturer is hunting for her.Then I stopped. I really loved Magic Study and reading a watery somewhat mirror version of it just doesn't interest me.

Thalia wakes up in a prisoned in a place where she doesn't know how she got there or anything about her past. When the new guy, Kael, arrives, he manages to escape, freeing those who were locked in there. When Thalia escapes but ends up passing out. Darren and Joss rescue her and bring her to the Citadel, (kind of like the capital for them), to tell the authorities about what happened to her about the Septori, the people who imprisoned her, practicing things on her and others there. When things begin to happen the Septori starts to come after her, they want her back and won't stop until they get her back, no matter the cost. I got this book for free on my kindle, it sounded soo good and wow was it good. My favorite characters were the side characters, Kael and Garit, they were my favorites even though they weren't mentioned as much as I wanted. What I didn't like was how Thalia acted at times I felt like she was kind of dragging things out, like we already knew some things but she dragged it out sometimes. I liked however at times she gave us information that we needed to know but then at other times she gave us to much to focus on. I loved how she wrote out this book. I can wait to read the next book soon.

*6/25/14 - 3rd read - Love it every time...there are places that could be developed more in order to lengthen and flush out the story a bit, but I don't need that to enjoy the story. I can't wait to read the third book finally!*1/7/13 - Feeling the need to re-read this!! Love the story and cannot wait for the next one!* 2nd read (one day)8/21/12 - I absolutely loved this story. After reading UnEnchanted and Fairest I was looking to read something else in this fun author's style. Her writing is fun, unique, has a clear voice, and after reading and enjoying the other series, I was excited to try this book.I am sooooo drawn in. I love the premise behind it. There is so much shrouded in mystery in this book, and the author carefully reveals pieces of information to the reader as the protagonist finds things out for herself. I can't wait until more books are put out in this series!

I liked this book a lot, though in the beginning I was a little confused as to what was happening. However, even with being confused this was a book I didn't want to put down and so finished it rather quickly.Thalia was an interesting character. I loved Darren, Joss, and Kael! By the end of the book I started to understand a lot more, but so many things were also left unexplained/unanswered. One of my complaints with the book was the many errors: wrong words used (such as "too" instead of "to" or "sweat" instead of "sweet", words that were quite obviously missing, missing punctuation, etc.. I think if this book was edited and these problems were fixed this book would be a strong 4-5 star book. However, for a Kindle freebie I can't complain too much.3.5 stars

4.5 starsDatemi il seguito adesso e nessuno si farà male!Ok, maybe 4.5 stars are a little bit too much, but I loved it! And I want the second one ASAP! I was hooked up and I enjoyed every page, even if I would have hoped for a different ending. But that's ok. I really enjoy the characters, the story and the writing. The world is really intersting but the author could have developed it more. But it was interesting and well done, too, so I am not complaining. It remind me a bit of the Study's series by Snyder, a series that I loved, so I was really happy during the reading!Italian review of the series here: http://theroadtohellispavedwithbooks....

I found this book very boring and dragged on. I just kind of wanted it to be over once I began it. OK, so I didn't like this book because the actual plot building was just like so many. I know this was sells to teens but there just wasn't that much originality. You have teen girl who becomes strong once she has confidence from a special gift. Then you have a girl who can't decided if she likes a boy oh and you add another boy o the mix. Its just so plaid out in fantasy books. It would be OK if it added to the plot as a whole but it doesn't. I just feel as if there needed more action and more depth. Yes that's what the book is missing character and story depth.

"We are like sands on a shore, numerous beyond measure and everywhere. Eventually we will have her and she will die."This one was just okay. It started pretty rocky with not a lot of information and a lot of confusion. I thought Thalia's insta-love was annoying and unreasonable. But as the story continued and grew, Thalia did as well and I slowly started to like her.I thought the end was a bit abrupt but I did like the conclusion and how it all unfolded. I loved the night where they hunted her. good fun.

This was a pretty good book. Very short, but still descriptive and engrossing. I'm undecided whether this is young adult or not, but the language is certainly easy to read. I will echo previous reviewers who call out the "dropped in" style of this book, as in you aren't quiet sure if you've missed an important plot line or is this even the first book?I will be reading the second book and overall I give this four stars. Not too shabby.

YA Fantasy UnforgettableThis book grabs your attention and won't let go, which is a problem because I stayed up way too late! My heart goes out to Thalia, one of the most selfless heroines I've seen, even in horrifying circumstances. I can't wait to read the next one. There are some grammar and spelling issues, but the book is so well written that I was able to ignore the errors.

Really enjoyed this book so much I couldn't put it down! I loved the story, the surprises, characters and the authors descriptions made the story really come to life. The only con was at times I got a bit confused, like I was missing something but it could be because its the first and only book Ive read in the series. Excited to find out more!

Ok, I was hesitant to read this book, but I loved it! I was completely surprised at how invested I was in the story and characters. I don't think I can accurately put into words what I really thought of this story, but just read it for yourself. It's a little slow in the beginning.

3.5Honestly the beginning of the book was a bit dull but gradually it got interesting. Nothing much was revealed yet keeps you intrigued till the end.Turned out better than I'd expected , a different, interesting & promising story line !